About the IaRTN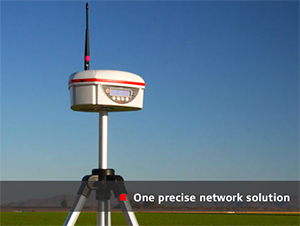 The Iowa DOT has deployed a statewide real-time kinematic (RTK), global positioning system (GPS) network using existing Iowa DOT's facilities and wide area network (WAN) communications infrastructure. In 2006, the Iowa DOT conducted a business model study to examine the potential models for the deployment and operations of a RTK-GPS network.
The study results helped the Iowa DOT develop a business model that best suits the department's needs. Under the model, the Iowa DOT owns the system, but contracts out the system administration and management. The RTK-GPS network is used for Iowa DOT applications, and it is available for other governmental agencies and private sector users.
After a thorough evaluation process, including a written proposal and installation of demonstration networks by competing firms, Leica Geosystems was selected to install, integrate and maintain the IaRTN. The first 80 base stations were installed in the last half of 2008, and the network went online Feb. 2, 2009. Data from the IaRTN's northernmost sites is shared with the Minnesota RTK network, and data from the IaRTN's southernmost sites is shared with the Missouri RTK network. In return, these two RTK networks share data from their sites along their Iowa borders with IaRTN to enhance the network along Iowa's northern and southern borders. Currently, the network consists of 98 base stations (82 Iowa DOT sites, nine Minnesota DOT sites and seven Missouri DOT sites).
The network is used for surveying, engineering and geographical information system applications, along with machine control from both the construction industry and agricultural sector.