Links to other transportation sites
State DOT websites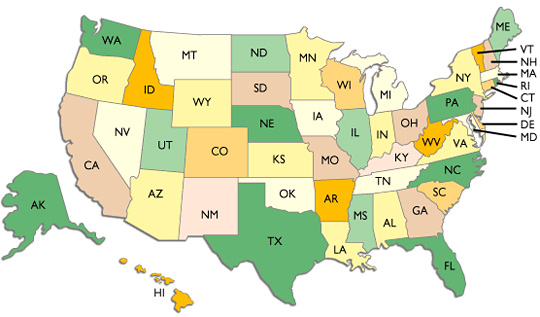 Featured sites
Website
About
AASHTO
AASHTO is a nonprofit, nonpartisan association representing highway and transportation departments in the 50 states, the District of Columbia, and Puerto Rico. It represents all five transportation modes: air, highways, public transportation, rail, and water. Its primary goal is to foster the development, operation, and maintenance of an integrated national transportation system.
U.S. Bridge Information
Except where federal exemptions are granted, states are required to inspect bridges on the National Bridge Inventory at least once every two years. Highway and bridge safety is taken very seriously by our members.
Transportation Vision
Transportation leaders join to build consensus on a vision for America's future mobility.
Aurora Program
Aurora is an international partnership of public road agencies working together to perform joint road weather-related research. This site is designed to introduce the program, its partners, and its research.
CTRE
CTRE researchers create new knowledge and practical tools for transportation professionals in the areas of safety, infrastructure management systems, and sustainability. CTRE's safety research runs the gamut from work zones to safer roadway designs to tools for analyzing crash data.
HEEP
The Highway Engineering Exchange Program (HEEP) is an international organization which promotes the exchange of information relating to highway and bridge engineering, among its members. Specifically addressed is the use of computers in the engineering process.
Transportation Research Board