Analytics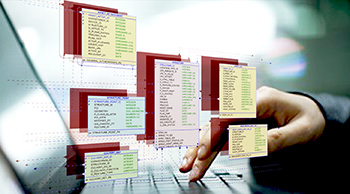 Analytics provides assessment services for the agency using a variety of data sources leading to optimization, cost reduction, and creating analysis which is easily understandable, both internally and by the general public. Our vision is to create an enterprise system which provides a data warehouse which can be easily maintained by the data source and will be accessible to the various DOT systems for managing assets now and in the future. In addition, we will develop systems to provide a wealth of information to the private sector, public, and other government agencies for use in all aspects of technology.

The data warehouse is comprised of the Linear Referencing System (LRS) and the Roadway Asset Management System (RAMS). The LRS is the foundational system for integrating data from a multitude of sources. This system stores the entire roadway network for the State of Iowa. It supports multiple concurrent routes from different route systems at any location in the state and manages the data through a Geographic Information System (GIS) interface. It has a topological layer which designates network connectivity for all roads in the database. In addition, the office maintains RAMS which is an LRS enabled database used to store roadway data for all public roads in the state. This data includes traffic, roadway geometrics, pavement condition data, as well as, structure and public rail crossing inventory. RAMS provides business data associated with every public roadway in the state. These two systems are key to the integration of data throughout the agency and acquisition of valuable knowledge used to recommend action or guide in decision making.

The transportation field is faced with continuous changes that require constant review, ongoing analysis, research and information. The need for progressive analysis will continue to be a high priority. The analytics section was formed to assist others in creating, maintaining and utilizing their data in a way that will be useful throughout the agency.
.