Inform the public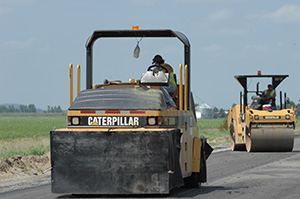 Federal and state guidelines require public involvement activities such as
meetings and hearings to allow the public an opportunity to provide input to the Iowa DOT, while also giving the Iowa DOT an opportunity to provide information to the public.

Some internal projects — especially maintenance projects — do not require public input, but for those that do, the public involvement section coordinates public involvement activities for most of the Iowa DOT's highway improvements.

Public involvement throughout the project development process results in projects that solve transportation problems and are supported by the public. The input that is received by the Iowa DOT helps decide where highways should be built or how they should be rebuilt, where detours should be used, etc.
Office of Location and Environment | 800 Lincoln Way, Ames, IA 50010
Ph: 515-239-1225 | Fax: 515-239-1726 |
Staff listing