Ames driver's license station

Thursday, Oct. 6, 2016 -
The Ames driver's license station and all driver's license stations across the state will be closed all day for in-service.
Camera images are provided to give customers a sense of traffic volumes. Here's a look at what's happening in the Ames driver's license station right now.
Ames station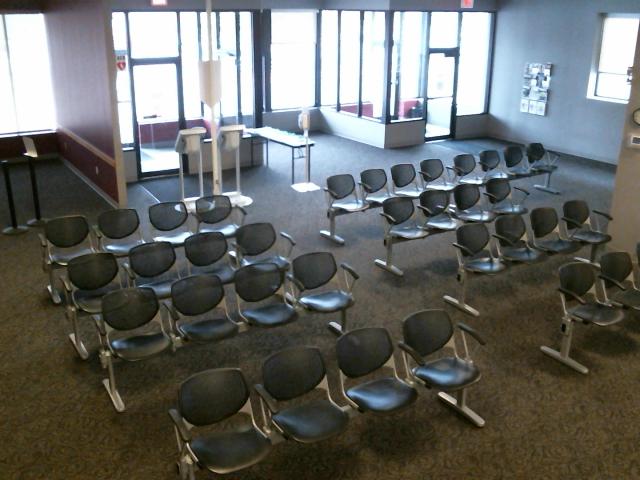 Image will refresh every three minutes.
ONLINE SERVICES

Renew online
Renew your driver's license or ID card online, anytime.

Required documents
Build a personal checklist of required documents to obtain a driver's license or ID.

View my driving record
Obtain a noncertified copy of your driving record at no charge. This record contains your full name and driving record. It is for reference only and cannot be used for official or legal purposes.
Address:

West Hy-Vee Plaza
3708 Lincoln Way
Ames, Iowa 50014

Telephone:

515-296-2393

Hours:

Monday
Closed
Tuesday
8:30 a.m. to 5 p.m.
Wednesday
8:30 a.m. to 5 p.m.
Thursday
8:30 a.m. to 5 p.m.
Friday
8:30 a.m. to 5 p.m.
Saturday
8 a.m. to 1 p.m.
Holiday schedule

Knowledge test:
Will not be administered 30 minutes before closing
Drive test:
By appointment
Will not be administered 30 minutes before closing
CDL drive test:
By appointment
Will not be administered 1.5 hours before closing
Motorcycle drive test:
Administered at 9 a.m. only
Must sign up 15 minutes prior to testing: Helmet, long pants, shoes that cover the feet completely, and proof of insurance are required.
Weather permitting