Rail Consultants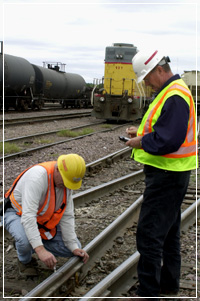 The Iowa DOT's consultant coordinator maintains a list of consultants who have been pre-qualified to do business for the Iowa Department of Transportation. These lists include only those consultants who have applied to the Iowa DOT.

Applicants are pre-qualified based on the minimum qualification standards for the work category and, if applicable, the past performance of the firm on contracts with the Department for work falling within the category.
This information is maintained by Randy Schlei
at (515) 239-1729.