Rules and Regulations
Vehicle regulations

Federal Motor Carrier Safety Administration
(FMCSA)
Compliance with interstate motor carrier noise emission standards

Exemptions, commercial zones and terminal areas

Passenger carrier regulations

Rulemaking procedures federal motor carrier safety regulations and more

Visit
FMCSA
website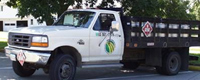 Hazardous materials regulations
Safety fitness procedures

Federal motor carrier safety regulations; general

Transportation of hazardous materials; driving and parking rules and more
Visit FMCSA website
Alcohol and drug rules
The FMCSA regulations require alcohol and drug testing of drivers, who are required to have a CDL. The U.S. DOT rules include procedures for urine drug testing and breath alcohol testing. Urine drug testing rules were first issued in December 1989. In 1994, the rules were amended to add breath alcohol testing procedures.
View
FMCSA
website
Current Iowa reciprocity agreements
As they apply to farmers engaged in private farm hauling.
Commercial Motor Vehicle Education and Technical Assistance Program