Presentations and publications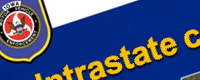 Agriculture outreach sessions
Farm Program 2011
Iowa Truck Information Guide
This book will address and clarify many of the rules and regulations concerning the operation of commercial vehicles in the state of Iowa. However, it is not possible to include every rule and regulation that may apply. If any questions exist, the reader is encouraged to contact other sources, including the agencies listed on pages 4 and 5 of this book.
View publication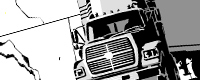 Commercial Driver License Manual
This manual provides driver license testing information for drivers who wish to have a CDL. This manual does NOT provide information on all the federal and state requirements needed before you can drive a commercial motor vehicle (CMV). You may have to contact your state driver licensing authority for additional information.
View publication
Commercial Motor Vehicle Education and Technical Assistance Program