2016 DBE Essentials Workshop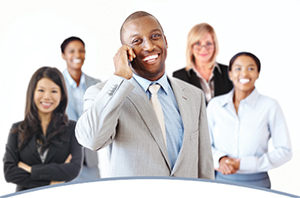 Register today for the Iowa DOT disadvantaged business enterprise (DBE) training in Altoona, Jan. 27-28, 2016. The first day of the workshop will focus on small business development, and the second day will be on working with the Iowa DOT. This training is for certified DBE companies only. Schedule and agenda topics may change depending on demand. Don't miss this opportunity to develop and enhance your knowledge and skills about civil rights and nondiscrimination matters.

This training is administered by the Iowa DOT Office of Employee Services civil rights section. The training is offered free of charge.


* Indicates required field
Event information
Wednesday, Jan. 27 – Thursday, Jan. 28, 2016

8:30 a.m. - 4:00 p.m.

Adventureland Inn
Altoona, Iowa

Meals provided

Event contact: Jacqui Miskimins
Phone: 515-239-1422
Federal and state laws prohibit employment and/or public accommodation discrimination on the basis of age, color, creed, disability, gender identity, national origin, pregnancy, race, religion, sex, sexual orientation or veteran's status. If you believe you have been discriminated against, please contact the Iowa Civil Rights Commission at 800-457-4416 or Iowa Department of Transportation's affirmative action officer. If you need accommodations because of a disability to access the Iowa Department of transportation's services, contact the agency's civil rights/ADA coordinator, Karen Kienast in the Office of Employee Services, 800 Lincoln Way, Ames, IA 50010 or at 515-239-1921. TTY/TDD: 515-239-1514