Aviation in Iowa — general aviation
General aviation includes all aviation activities other than commercial air service and military operations. It is estimated that 88 percent of all flights in Iowa are general aviation related. Following are some typical general aviation uses in Iowa.


Business aviation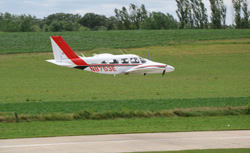 Business aviation involves companies and individuals using aircraft to conduct business activities. Business aircraft range from smaller single and twin engine airplanes to large business jets and carry company employees working in sales to technicians providing customer support.
Advantages of business aviation include increased productivity, better access to communities, the ability to adjust itineraries, and the ability to quickly react to customer and other business needs. Iowa business aviation users report the top uses for their aircraft include conducting customer visits, visiting branch locations, visiting vendors, and bringing customers into their facilities.
See graphic
that demonstrates how event small single engine aircraft can be time machines for companies doing business in Iowa.
Air cargo
Nearly 250 million pounds of air cargo is moved through airports in Iowa every year. From large air freight facilities at commercial airports to point deliveries by smaller aircraft at general aviation airports, the timely transportation of cargo keeps Iowa's economy moving.
Agricultural aviation
Agricultural operations occur from most airports in Iowa. The application of fungicides, insecticides, and other crop treatments help farmers in their efforts to increase yields and keep Iowa a world leader in agricultural production. Approximately four million of acres of crops are treated by air each year. For more information, visit
Agricultural Aviation.
Personal aviation
Personal aviation includes the use of private aircraft for personal flying and travel. In addition to private aircraft flying to Iowa and flying through the state on their way to other destinations, there are approximately 4,000 Iowa-based aircraft and 5,600 Iowa pilots that are users of the air transportation system in Iowa.
Air medical transport
When emergency medical care is needed, time is a critical factor in saving lives. The availability of helicopter and fixed wing transport augments the capabilities of rural community hospitals and enhances the accessibility of advanced medical services to all Iowans. More than 4,000 Emergency Medical Service (EMS) missions are flown each year in Iowa. Aviation is also used to transport healthcare professionals, organs, blood, and medical equipment. Every hour of every day, pilots, mechanics, support staff and medical crews are ready to fly if and when you need them.
View information on EMS heliports in Iowa.
Law enforcement
Law enforcement organizations utilize aircraft for surveillance, pursuit, search and rescue, traffic enforcement and prisoner transport.
Air charter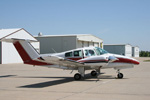 Air charter companies are certified by the Federal Aviation Administration (FAA) to provide point to point air transportation services for private individuals, business people, and time-sensitive cargo. Air charter providers allow users to experience the advantages of general aviation without aircraft ownership.
Specialty services
A variety of specialty aerial services are provided in the skies over Iowa that provide benefits to all Iowans'. These services include news and sports reporting, aerial survey and photography, helicopter crane services, gas pipeline and electrical line patrol, mosquito control services, and even tree clearing along railroad right of ways using specially fitted helicopters. Specialty aviation services are broad and provide important contributions in Iowa.
Recreational activities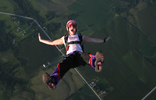 Whether building a kit aircraft, jumping out of a perfectly good airplane, taking a scenic flight in a hot air balloon, or soaring the thermals in a non-motorized glider, aviation offers a host of fun ways to enjoy the experience of being airborne.
Learning to Fly!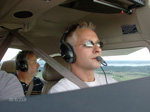 Becoming a pilot is a rewarding experience that opens up a whole new world of possibilities for business and personal travel. Flight instruction is available at airports throughout Iowa. More information on learning to fly is available by visiting your local airport or the following link:
Learning to fly