General Information and Terms of Sale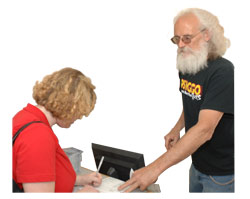 General Information
Items will be on display and sold in the DOT South Lot at the intersection of South Oak Avenue and South Fourth Street in Ames, Iowa.

For a map of the sale location, click here.


Items may be inspected from 8 a.m. to 4 p.m. on the Friday before sale day, and from 7 a.m. to 9 a.m. on sale day.
Coffee, sandwiches and cold drinks will be available for purchase at the sale site.
The auction list is a preliminary list and subject to change before sale day.
If you have a permanent bid number, please bring it with you to the sale.
Terms of Sale
All buyers must be 18 years or older.
All items sold to the highest bidder AS IS with NO WARRANTIES or GUARANTEES. The Iowa DOT reserves the right to reject any bids and withdraw any items from the sale at any time.
Iowa use tax will not be collected for licensed vehicles. A six percent sales tax will be collected on all other items. Dealers must provide their tax exemption number in order to be exempt from the sales tax.
Payment must be made the day of the sale by cash, cashier's check or certified check. Personal or company checks will be accepted if accompanied by satisfactory identification. Items may be removed from the sale area after full payment is made, and must be accompanied by a receipt of payment. We reserve the right to request certified funds.

For small items purchased at the auctions, payment must be made in full the day of the sale.
Successful bidders for vehicles and large equipment must make a $200 deposit for each item that is not paid for in full on the day of the sale.

Final settlement and removal of items purchased can be made the day of the sale. If not, the buyer has five working days to return and pay the balance owed. Items cannot be removed prior to full payment.